concrete repair NY can remove thousands of violations by installing new concrete and repairing concrete according to NYC building department codes. We will provide a very accurate price estimate for repair or installation of concrete if you have a violation on your sidewalk or driveway. After obtaining permits from the New York City Building Department, we will begin work on your sidewalk or driveway. We are fully licensed and insured contractors and can only pull permits to remove violations. Ready-mix concrete is installed and heavy-duty jackhammers are used. Concrete projects usually take 1 day, but larger jobs may take 2 to 3 days. If you have any concrete violations, give us a call and we will provide a free estimate. Send us a fax by visiting our contact page. Our services are available in Bronx and Queens, Brooklyn, Manhattan,
New York City.
New York City. If you have discovered that the sidewalk in front of your home or business is damaged due to a concrete violation, you may want to hire a professional company to fix it. These professionals are skilled in navigating the city's complex code requirements. Licensed contractors know the fastest and most effective ways to repair and remove violations. They can also assess the damage and come up with a plan that suits your budget. Here are some of the most common ways to hire a professional for sidewalk repair.
Getting a sidewalk inspection is no joke, especially in New York City. Concrete Repairs NYC understands how difficult it can be to navigate the Department of Transportation's rules and regulations, and they are able to provide you with a solution for your property. The company's concrete contractors can help you avoid costly mistakes and alleviate any uncomfortable situations. Contact us to learn more about sidewalk violation removal. You can count on our experience and quality

workmanship.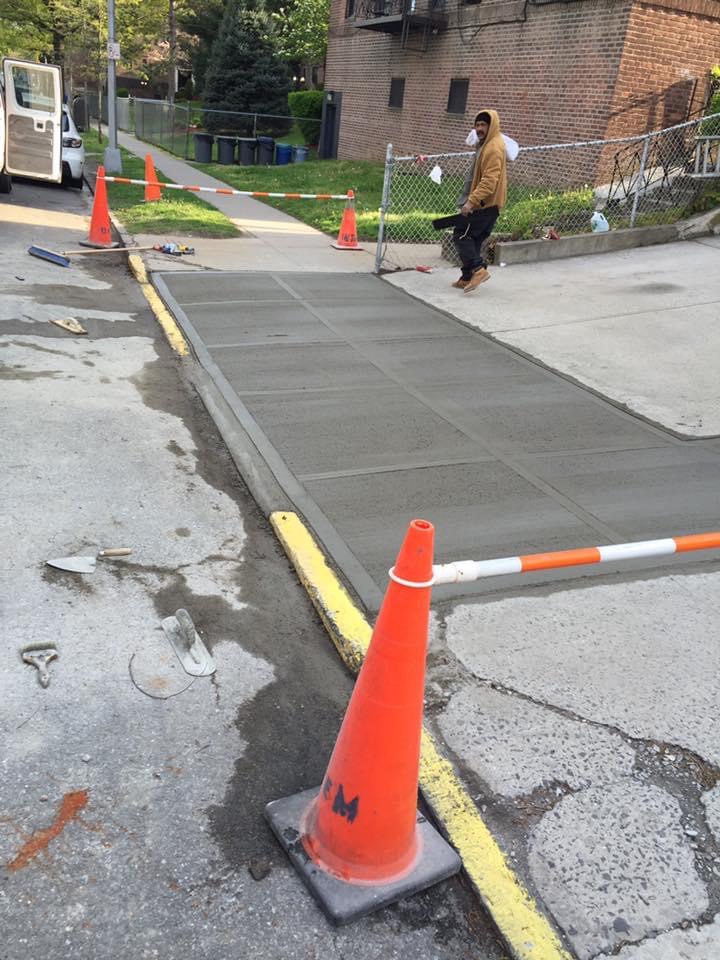 Are You Ready To Build New Project With Us?
Concrete Contractors – Concrete Installer – Concrete driveway expert – Concrete curb installation – Concrete curb fix – Concrete pour nyc Concrete Violation Remover – Concrete repair nyc – concrete repair Bronx – concrete repair Brooklyn – Concrete paving – Backyard Concrete Sidewalk Concrete Repair – Sidewalk Concrete caulking – Sidewalk concrete remover – sidewalk concrete fix – sidewalk concrete installer Concrete installer – commercial concrete contractor – residential concrete contractor – queens concrete fix – Concrete fix company Concrete Contractors nyc – Concrete company – concrete floor contractor – concrete driveway – driveway concrete fix – garage concrete garage concrete installer – repair concrete sidewalk – nyc sidewalk repair – licensed concrete contractor – Insured concrete contractors