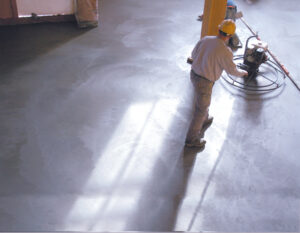 Are you seeking professional concrete services in Queens, NY? Look no further than Concrete Repair NY! Our team specializes in all things concrete, from installation to repair and even removal of concrete violations. Keep reading to learn more about our services and why we're the best choice for all of your concrete needs.
Professional Concrete Repair Services in Queens, NY
At Concrete Repair NY, we pride ourselves on providing top-notch concrete services to our customers. Our experienced professionals are equipped with the knowledge and tools needed to handle any concrete project, big or small. Here are some of the services we offer:
Concrete Installation: Whether you need a new driveway, sidewalk, or patio, we can help! We use high-quality materials and expert techniques to ensure a durable and beautiful finished product.
Concrete Repair: From cracks to uneven surfaces, we can fix any concrete problem you may have. Our team will assess the damage and provide a cost-effective solution to get your concrete looking as good as new.
Concrete Resurfacing: If your concrete looks old and worn, resurfacing may be the solution. We can apply a fresh layer of concrete to your existing surface, giving it a like-new appearance.
Concrete Violation Removal in Queens, NY
If you've received a violation for your concrete, don't panic! Being a reputed concrete violation removal company in Queens, NY, we can help you get your property up to code and violation-free. Our team is well-versed in NYC codes and regulations, and we can provide the following services:
Violation Assessment: We'll assess your violation and determine the best course of action to bring your property up to code.
Violation Removal: Our team will work quickly and efficiently to remove the violation from your property, ensuring that all work is done to meet NYC standards.
Why Choose Concrete Repair NY?
When it comes to your concrete needs, you want to work with a company you can trust. Here are a few of the many reasons why we are the best choice for professional concrete services in Queens, NY:
Expertise: Our team has years of experience in the concrete industry. We're always staying up-to-date on the latest techniques and materials to ensure the best results for our customers.
Quality: We use only state-of-the-art materials and tools to ensure that our work stands the test of time.
Customer Service: We put our customers first; we'll work with you every step to ensure you're happy with the final product.
Competitive Pricing: We always offer fair and transparent pricing, so you can feel confident that you're getting the best value for your money.
Bottom Line
When it comes to your concrete needs, trust the experts at Concrete Repair NY. Whether you need installation, repair, or violation removal services, we're here to help. Contact us today, schedule a consultation, and get started on your project!